Tap the Share button at the bottom of the browser.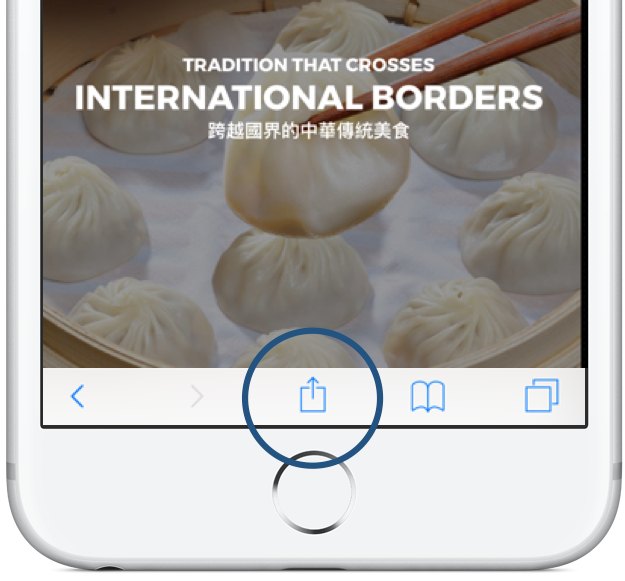 Steps 1b & 1c below need to be done only once, the first time you save an article to MapPost. Once you've enabled MapPost Saving you can, in the future, go from Step 1 straight to Step 2.
Swipe the icons in the top row to the left, and then tap the 'More' icon.

Toggle the MapPost 'On/Off' switch to the 'On' position. Then tap 'Done'.